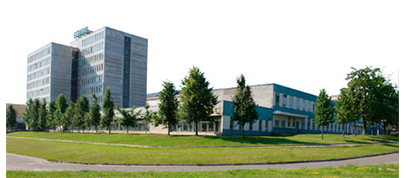 Today BELCARD JSC is a modern enterprise equipped with heavy-duty metalworking and forging equipment: automatic transfer lines, machine tools, semi-automatic machines, special-purpose devices and tooling.
The Works comprices a Mechanical Assembly Division, Forging and Pressing Division, Machining and Tool-making Division as well as a number of support services and shops. The Divisions are well equipped to produce driveshafts of a modern technical level. The company is proud of its well trained staff.
They apply practically all types of machining at Mechanical Assembly Division. Here you'll find Painting Site and the Site for galvanic and polymeric coating.
Forging and Pressing Division provides full production release of the main program and fulfills orders. The production process icludes all types of heat treatment, including tempering, quenching, normalising, casehardening and RF induction heating.
The Tool-making Division was developed from the tooling department. It provides the Assembly, Forging and Press Divisions with a wide range of metal-working tools, consumables, control devices, measuring tools, moulds, cold forming and forging dies. The Tool-making division is equipped with special-purpose equipment to repair presses, a high-performance CNC machining centre, a casting-die making section, a spark erosion section and a heat treatment section allowing the company to solve problems of any technical complexity.
In the production process of Automotive Components Shop they apply modern equipment and modern technology, such as assembly line for compression valves UiMA-TRA01ZHG (Slovakia), tube cutting machines PEDRAZZOLI (Italy), assembly equipment and test stands BILSTEIN (Germany), forging equipment Shuler and SMG (Germany), thermoplastic moulding machines Demag ET 200-840 EXTRA (Germany), ENGA test benches for testing characteristics of commercial shock absorbers.
Quality management system has been certified according to ISO 9001-2001. The following company facilities were accredited: test laboratory, central laboratory and measuring equipment laboratory. In preparation: accreditation for the Quality Management System to comply with the requirements of ISO 16949:2002 regulating the activity of automobile manufacturers and their suppliers.